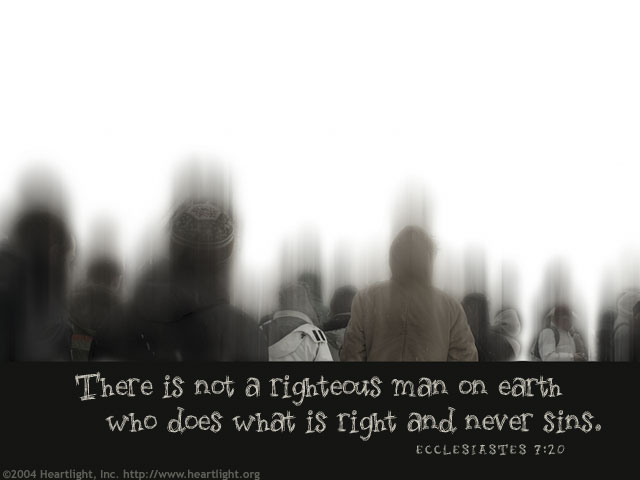 We read most of chapter seven today at the Curtis' house. Probably the most impacting to me came when I realized that our congregation is mostly full of people who are "too righteous" (7:16). We are missing the folks who are "too wicked" (7:17) although some of us certainly are. Basically, the main perception change for me was that "It's okay to make mistakes because #1. if we fear God we'll have success whether we're too righteous or too wicked (7:18) and, #2. no one is righteous anyway (7:20). I also thought of 9:7, that God has already approved of what we do. If he were already going to strike me down for not being rigteous enough, he would have done so a long time ago.
Others in our group said this:
Humility now or later.
There's really only one way: God's way.
Even though I/we make a mess of most everything, God can make something good out of it.
Moderation is important.
No matter how hard we try, we're still going to sin.
We're influenced by the company we keep.
Realigning with God should be the goal instead of just trying to be "righteous" or "wicked". If we're trying to be "conservative" or "liberal" we'll just end up going in circles, but if we realign with God he will make our paths straight.
- - -
I have to admit, Ecclesiastes is one of my favorite books of all time.